Short synopsis
Through the fear of not knowing his place in the world, privileged student Jasper Lance Windsor assembles an elect team of super-geeks in order to oust Facebook and help him gain the acceptance he so desperately needs.
Appy Nation is the brainchild of writer Jody Medland, who has teamed up with director, Matt Loudon, on a project designed to educate future filmmakers.
Pen Works Media aims to entice wannabe screenwriters to submit loglines for unique episodes of Appy Nation. From these entries, writers will be chosen to attend a host of seminars and screenwriting sessions, enabling them to learn the process of writing for a series intended for production.
"It's one thing to create an original web series," says Jody Medland. "But what we aim to do is make a project that has an emphasis on teaching new writers how the process actually works. I'm a big fan of how TV is written in the States. It's a collaborative approach and writers are encouraged to work together. In the UK, the process is a lot more isolated. We believe that should change."
Further details of this project will be announced towards the end of 2015, so stay tuned!
---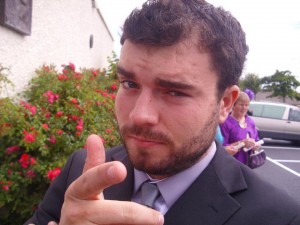 "I've never met anybody who creates opportunities like Jody Medland."
Matt Loudon, Producer & Director at Recipe
---