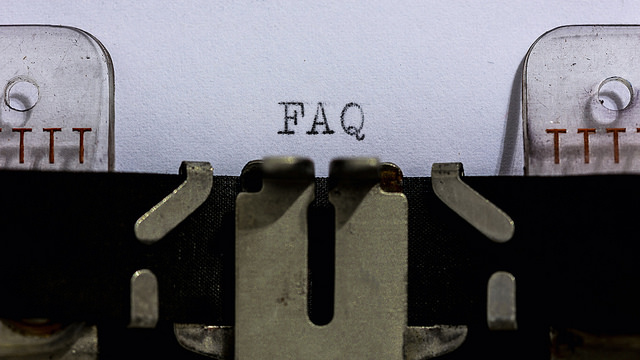 We always welcome questions, and when we hear one enough, we add it onto our FAQ page in the hope it will save you time.
BOOKS
What is the difference between a book and a novel?
Anything over 60,000 words is a novel, whereas anything under is classed as a book or novella.
Is the Recommended Retail Price of a novel higher than a book?
Honestly, the difference is more of a technicality. To give you a comparison, musical albums are sold at fairly standard prices regardless of how many tracks they contain. What is more important is how much demand there is for your book, which is generally dictated by the quality of the work and the popularity of the author.
Why are submissions guidelines so specific?
We believe that respect is a two-way street, and if we are going to spend countless hours reading your work for consideration and making notes on how to market it, the least a writer can do is supply the material how we need it. Our time is extremely limited and by submitting your documents correctly, it makes things much easier our end.
Does Pen Works Media want "exclusivity"?
If we like your opening chapters, we will request the whole manuscript. At that point, we ask that you tell us any other publishers you have submitted it to. We will then ask that you stop submitting it until we have made a decision, and we will give you a date by which you can expect our final answer.
Can I submit my opening chapters before the book is complete?
Please, please, please don't do this. We understand how exciting it can be to work on something great and we also appreciate how eager authors are to get their project "out there," but in the literary industry, timing is key. If we take the time to read your manuscript and we decide we would like to publish it, we have to move very quickly. If you don't have the book finished when we request it then people might not be buying that specific genre by the time it is finished, so all of our time would have been wasted.
SCREENPLAYS
Why don't you accept screenplay submissions?
Although we are hugely passionate about films, we are only able to tutor the art of screenwriting because our founder is himself a professional screenwriter. However, as a company we are not currently set up to deal with the production of films as that, in itself, is a full-time trade. As such, when it comes to publishing, Pen Works Media's sole focus is on works of literature.
Still haven't answered your question? Type your query in the comments box below, or e-mail info@penworksmedia.co.uk.