Right after Jody read the prologue to his debut novel, The Moors, he sat down and took a selection of questions from somebody who knows him incredibly well, his older sister, before taking further questions from the audience.
For anybody who missed it, this is a transcript of what was said . . .
When did you start writing The Moors?
It was 14-years ago now and I started writing it as a screenplay, so a long time ago. As a book, it exactly this time last year that I sat down and though You know what? I think it would make a really good novel, so let me focus on that then we'll see about the film adaptation afterwards.
So yeah, 14-years ago is when the idea was born and the actual writing of the book started 12-months ago, so a lot of time has gone into marketing and getting it ready for today.
How do you feel about hosting the launch at Barnstaple library?
Pretty fantastic, really.
Initially we were going to be holding the event in Waterstones but they had a staff shortage and are also deep into an inventory, so that fell through. When that happened I was like Oh no! Where else can we have this in the centre of town? But then yeah I came to the library.
I come here all the time anyway with my daughter and I would say to anyone that's local, if you're not a member of this library and you don't come here often, it's amazing! They do so much stuff, which is up on the boards, and with Blockbusters gone, their film collection is amazing and they have all the latest releases. There are, of course, so many incredible books here as well so it's just a great place to be and ever since I got in touch, they've been so so helpful.
You know, the guys here didn't have to host this for us, but they have and it just felt right once we knew this was going to be the venue. It felt amazing to walk in here today.
How did it feel to actually see your book in print? Did you cry?
Ha! It was really quite amazing. I didn't cry.
I mean, in 2011 I formed Pen Works Media and actually, if you don't all mind putting your hands together, there's a very special person here…
[Jody points to Michael Pengelly]
So this is Michael Pengelly and he is the guy behind the scenes, and without his help we might now be here today – so please give him a clap.
[The audience breaks into applause]
Essentially, Mike and myself run the company and we initially released ten e-books within the space of a year and that was really just to test to see what made people download; what made people want to buy things; what made them notice us as a publisher.
To now produce a physical book is a massive step up and I mean, honestly, the amount of extra work involved in print is vast, but obviously when you see it and you hold it, when people can physically buy it and own it, it's an amazing thing that you just don't get with digital books.
So yeah, it was an amazing feeling to see it. The book looks great and I'm really happy with it.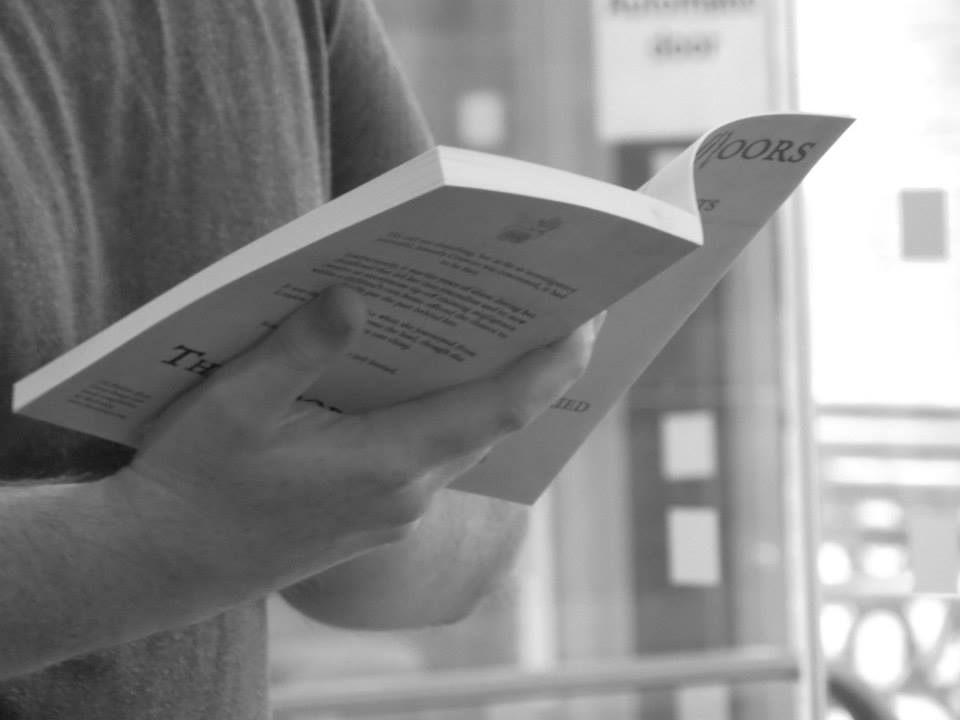 Does it make you wonder what to write next?
There are so many things on the "to do" list now.
Like I said though, this book's taken a year to get ready, so every time you decide to make something, you know it takes a significant amount of time. It won't quite take a year next time as we've learnt a lot of lessons that we didn't know before, but it's a big decision to say "We're gonna do this." You have to be convinced.
When you read the book back, are there bits you wish you could change?
All the time, and its horrible!
I've read this book now about 8 or 9 times and I'm someone who, even my most favourite books, I've only read them once. I never re-read books and to go back through your own work is incredibly hard.
Leonardo Da Vinci once said "Art is never finished, only abandoned," and it's absolutely true, because I could read it again now and there will be things that I want to change. I'll call Mike and he'll be like "No! No more changes. We've done it!" But yeah, that's just the way it is every time you read it. There comes a point that you just have to stop.
What writers inspired you? When I started reading The Moors, I felt a touch of Stephen King.
Well I'll take that as a huge compliment!
For me, I get inspiration from the late Iain Banks. I read The Wasp Factory when I was very young and it was the first thing I read outside of school that I didn't have to. I just started reading it and thought Oh my God. This is great!
I also quite like Jody Picoult, whose stories are always driven by strong characters, and her writing is very emotional.
And I have to mention Khaled Housseini, who wrote The Kite Runner, A Thousand Splendid Suns and, more recently, And the Mountains Echoed. I mean, they're all incredible books and he's such a good writer that you always aspire to reach that level.
I haven't read The Moors yet but it's clearly not a romantic comedy! What's up? (From an old friend)
Hahaha!
You know what? You remember years ago when I had that job delivering bouncy castles? I did it all summer and actually, it was an amazing job, but I delivered a castle in the middle of Exmoor to this house – the sun was out and it was really idyllic. The family were lovely and it was an amazing property. You knew if owned this kind of place, you were doing really well.
Anyway, you'd have to deliver the castles in the morning and you'd have the whole afternoon off, but then in the evening you'd have to go and pick them up again. All of a sudden, I couldn't get over how creepy this house had become. Everyone in the home was obviously drunk in the background and I don't know if you've seen the film The Wicker Man, which I think is one of the most terrifying films ever? Well, I felt like I was in The Wicker Man and that all these people were about to turn on me!
It was just an odd experience that stayed with me and as I'd grown up hearing tales of "the Exmoor beast," it just came together. It was an idea that never left me.
I watch horrors and I'm not really a big horror fan, but this idea was something I just felt had to be written. Sometimes that happens.
Is there a bit of you in the book?
I think there's always a bit of you in your work.
You're always told to write what you know because obviously you can do it more authentically that way, but I would never divulge what's me and what isn't.
I don't think it's relevant because when you read the story, you should like it for what it is. Sometimes it's good to just disconnect yourself from things that have been inspired by true events, so I'd prefer to keep that hidden and not talk about it too much.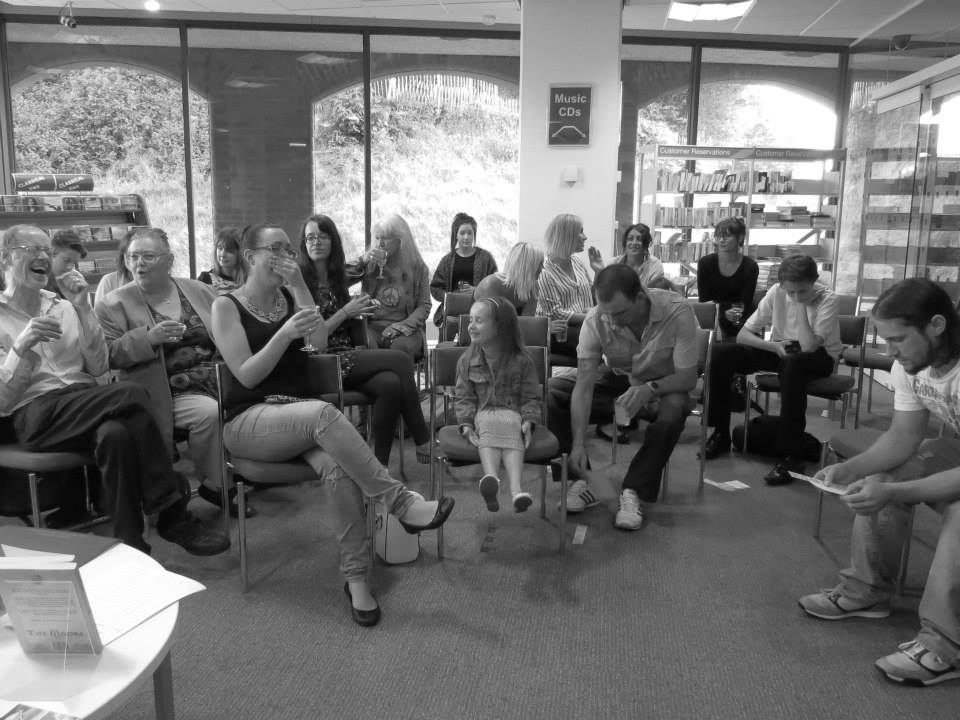 Will there be any more books in The Moors series, or can't you tell us yet?
Well, there are plans for a sequel. I've always felt it could have a very strong part two, but that would be it.
At the end of the day though, this is a business and I can only justify taking time to write it if sales show us enough people are interested.
So there are no plans for a trilogy?
No trilogy. The way I envisage the sequel means there'd be no need at all for a part three. I'd never write a sequel for the sake of it. I'd rather create something original and give my readers something different.
Is The Moors all written from a female point-of-view?
It is, yeah.
It's a funny thing. I've been writing prolifically now since I was 18, so that's 15-years of creating screenplays, books… all kinds of things, and for some reason I've always been told I've got a rare ability to write really strong female characters. I don't know where that comes from, or why that is, but with all these actresses saying they want better parts and equal pay, there may just be some kind of movement with female driven work in the coming years, so hopefully I can use that to my advantage.
The Moors is almost told entirely from our hero, Amanda Connors, who's the undercover journalist in the story. The book belongs to her, for sure.
Do you have an image of her in your head?
Yes. Absolutely! Little things change, like her hair colour, but if you know the actress Anna Friel, she's the person that came to mind when I was writing it.
So is horror your chosen genre?
It's not, actually. It's not something I write a lot. I'm more into thrillers, drama and fantasy, but my work always has some kind of dark edge for some reason.
It's impressive that you don't want to get stuck in the same genre.
Juggling genres is actually an interesting challenge.
When I first moved to London to forge a career, my work was incredibly diverse and I worked so hard to make something original, but when I sent it to publishers and agents I'd become really disillusioned when they told me it was "too unique."
Ultimately, if you're going to start selling your work, it has to fit within certain genres so your fans know what to expect. That was an important lesson.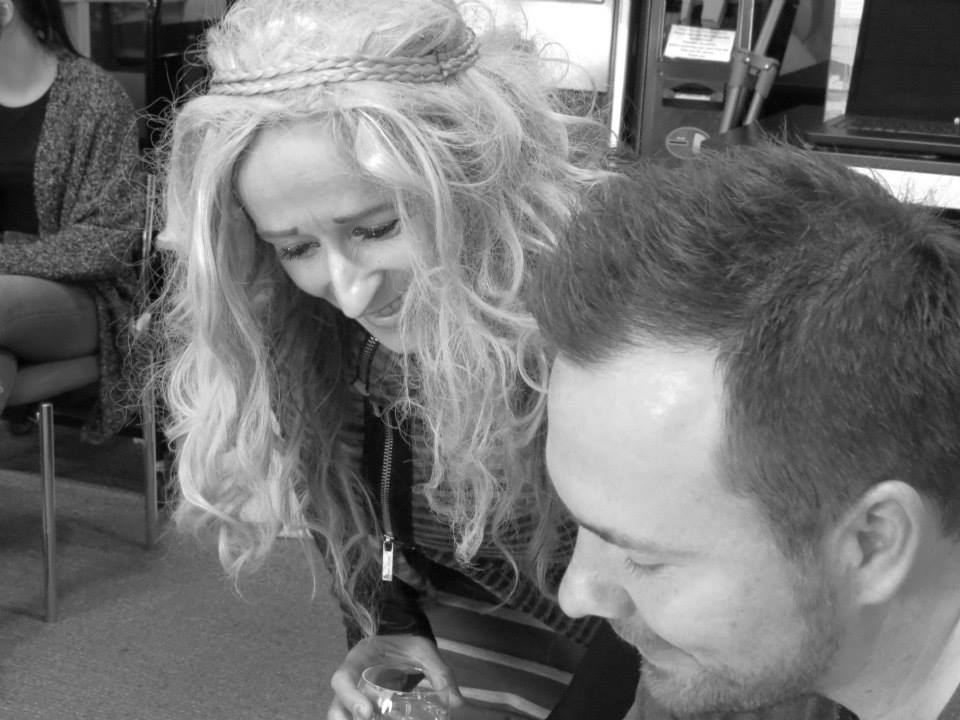 We have some budding writers in the audience. What advice would you give them?
It's a really funny industry that doesn't necessarily work the way you'd expect, and it takes many years just to learn what to focus on and how to go about getting yourself out there. It's not just about creating content and making it read well. There's actually a whole process that you need to understand. Sometimes, I think it's like learning another language.
The best piece of advice I can give is to try and find yourself a mentor, someone who has been there and is actively doing it now. I've had quite a few over the years and, without them, it's a bit of a minefield.
Guidance is really important. You have things like literary agents, but getting a good agent is a catch 22 because you have to show them how good you are and prove you can sell things, but how can you do that when you're new to the industry and don't really know what you're doing?
It's tricky, but like I said, if you can find someone who's active now and who knows the industry, someone who's happy to give you some time because they like you or they like your work, it's the biggest thing you can do to help to save time and get some kind of strategy in place.
Did you find the process stressful?
Well if someone found me when I was 18 and said that in 15-years' time I'd have only released one feature film and one paperback novel, I might have decided to do something else!
Ha! I'm kidding and I'm not. It takes a lot of time, hard work and determination but at the end of the day I don't think there's anything else I could do. That's the truth.
I write every single day, sometimes I'm at my computer for up to 18-hours, and there's nothing else I could do for 18-hours a day and wake up the next day feeling totally happy to do it again.
I think if you can find that one thing in your life, you owe it to yourself to keep doing it.
What was your inspiration?
Inspiration…
I mean, initially, when I was young I just wanted to do something I loved, and I thought writing was kind of cool! Then of course, over time, almost unromantically, you have to start viewing it as a business so you can make a living.
I just wanted to create something original. I remember that was all that was on my mind. I wanted to do things that have never been done before, and that drove me to keep going.
The possibilities with writing are infinite, and that's what I love more than anything. I have written a beautifully original project and it's in my back pocket. All I need now is a big enough readership, then I'll unleash it on the world!
If you enjoyed the article, why not sign up to our newsletter or share it with your friends? Or if you have an additional question, feel free to write it in the comments box below.