Now that we're in 2016, there will be an awful lot of writers walking around with a spring in their step, believing this will finally be their year. While I applaud the enthusiasm, I am also fully aware of how many writers I'll meet over the next year that will feel the industry hasn't given them a fair shot.
Nobody is more sympathetic to this view than me. I have honestly felt ready to "make it" as a writer for the past ten years. Do I continue to improve as a writer year-on-year? Sure! Does this mean everything's building up to a point where I'm destined to find success? This, I have found, is a very dangerous way of thinking.
My belief is that even if you manage to follow trends and write a very competent novel – or screenplay – that the industry is looking for, you're still highly likely to be met with, "We loved it . . . but we're already developing something similar."
This is something I hear more and more as time moves on, which tells me two things:
1. Networking and tenacity is every bit as important as writing
2. Your work had better be flawless when you submit it
Why is the first point important? Because think of how many writers are out there – both newbies trying to break through and veterans with impeccable track records – vying for the same limited amount of slots on TV or on bookshelves.
Considering point one, it's a given that point two is essential for success. Right?
I'm currently developing a TV pilot with One Eyed Dog, so that will be my main point of focus for the remainder of this blog. Conceptually, however, creating a TV series is very similar to creating a novel.
Last week, I had a conversation with a writer who was fully aware their screenplay needed work, yet they were submitting it to people anyway. Their belief was that "if" they got picked up, they could develop it with the interested production company and/or distributor.
To all writers out there, I can assure you that taking such shortcuts stands out like a sore thumb. You are sending your scripts and manuscripts to people that read them all day, every day, so why on earth would they be interested in taking on something that isn't ready?
What I've discovered is that the industry is ill-equipped to deal with all of us writers. They don't have enough time or resources. That's a fact, and although it sucks, this means you need to create something that's so good, and so ready, that anybody who does read it remembers it. Creating work of true quality is the only way to stand a fighting chance.
Daunted? In one way, you should be. In another, never has so much content been so readily available to study. Turn on a modern TV and there are scores of streaming channels with hundreds of pilots that made the cut. It's the same with classic books available in libraries and on the Kindle. With TV shows, my advice is to watch them. Study them. Read the scripts. Understand how the characters develop and how the story is structured. Do this and then suddenly, magically, you will learn literally hundreds of ways to improve your own work.
Nowhere near enough writers do this, and a common problem is that people watch a popular TV show and believe they understand it right away. They never go back and re-watch it with an analytical eye, which really is the only way to learn from the shows' success.
Watch the pilot episode of House of Cards. If you're a smart ass, you might point out that House of Cards isn't an example of a spec script, and you'd be right. The show was funded by Netflix based on an algorithm, but to focus on this is missing the point. The pilot script still had to be written and developed before it made the grade. Watch it. Re-watch it. Understand how the series' endless gripping storylines are set up within the first sixty pages.
If you, like me, were bowled over by the quality of writing on the show, what I've just claimed seems pretty hard to believe. There are so many characters; so many twists. How can they possibly all be set up from the very first episode?
Because it's fantastically well written. That's how. Pure and simple.
I'm not saying you have to fully write a series before you submit the pilot episode, but you do need to outline the story structure in its entirety. After all, if you don't do that, how can the opening sixty pages possibly hint at its potential?
I am, and always have been, keen to teach fellow writers what I know about writing because it's the best way I've found of preventing myself from being lonely, and also of developing friendships that help me prevail in my own career.
But what gives me the right to preach storytelling? Am I really that much more advanced in my knowledge than you? It's not like I'm a household name or anything.
While that may be true, I have studied the art of storytelling and character development for the past 12-years, published 14 e-books and one paperback novel – with a further 3-5 titles coming this year – and I'm a fully credited screenwriter, so I'd encourage any new writers out there to see what seminars we offer.
Who knows, when your work is ready to send, it could also be something we're able to progress through Pen Works Media.
---
TESTIMONIALS
Don't just take our word for it. Here's what people say about Jody as an educator . . .
---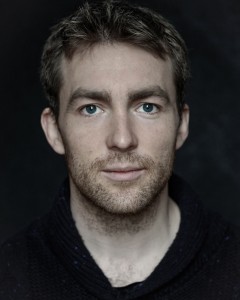 "Jody's advice and support was invaluable in getting my work published."
Reuben Williams, Actor & Author

---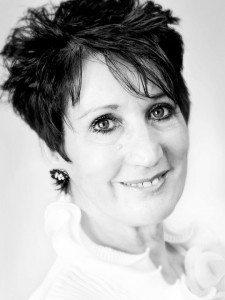 "I highly recommend Jody to all aspiring writers. He validates what we
feel we are doing and gives great advice on problem solving,
writer's block and many other issues with regard to building craft."
Wendy Reynolds, Playwright & Theatre Director
---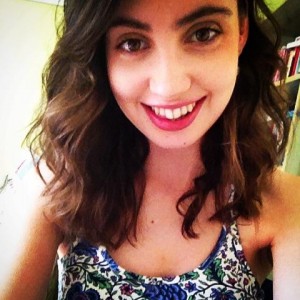 "Working with Jody was an amazing opportunity. The knowledge and experience
gained has been invaluable and my confidence and writing skills have significantly blossomed."
Rachael Kelly, Student (and pending Author)

---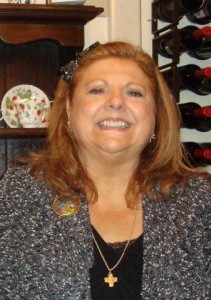 "Jody's easygoing and manages to guide us through his insightful
grasp of "human nature." His generousity and willingness to share left me
educated, energised and eager to put his tips into practice."
---