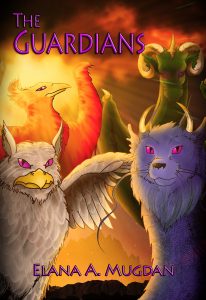 SUCCESS! YOU'VE FOUND YOUR WAY TO A
FREE COPY OF THE GUARDIANS
If you're reading this, you should already be familiar with the mystical world of Allentria, which author Elana A. Mugdan has been building for over 10-years! The Guardians is a world enrichment book that slots in perfectly between Dragon Speaker and Dragon Child, so hit the button below and enjoy a special insight into the world of the Gods who rule Allentria.

Still haven't read Dragon Speaker? No problem. Buy your copy today – just be sure to read the books in order!